About Us
Humble Beginnings, Customer Satisfaction, 
Care for our Staff and Suppliers since 1894 . . .
In the late 1800's our great-grandparents traveled to America, The Land of Opportunity, they dreamed of a better life for their familes. They dreamed of freedoms that were unimagined for them in their birth land. Having experience selling yard goods they worked and saved until in 1894 they had enough money to rent a pushcart and a spot on Orchard Street on New York's famous Lower East Side. There they sold their wares; very fine quality tapestries and yard goods.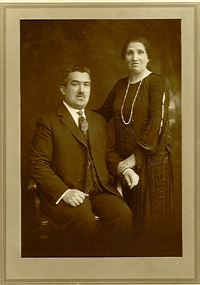 In 1899 they managed to rent a basement store at 72 Hester Street near the spot where they had first started. The store was the center of life for the couple who by then had seven children, six boys and one girl. They all lived in the back of the store.
Our grandfather loved to tell of those days. He would come home from school and have to do his chores. Back then toweling came by the yard and he would have to cut lengths of toweling and then run hems on the sewing machine, all while his mother was baking bread and his father was waiting on a customer.
The business and the kids grew and in 1930 they bought a condemned building located at 278 Grand Street. They re-built it with every penny they could muster. The story goes that the contractor wanted $25 dollars for a full basement. We could only afford a half basement at $12.50.
As time went on more space was once again an issue so in 1963 we broke through the walls and expanded to an attached building located around the corner on Forsyth Street. That building, 98 Forsyth Street, became part of our showroom space as well as our warehouse and Shipping/Receiving Department.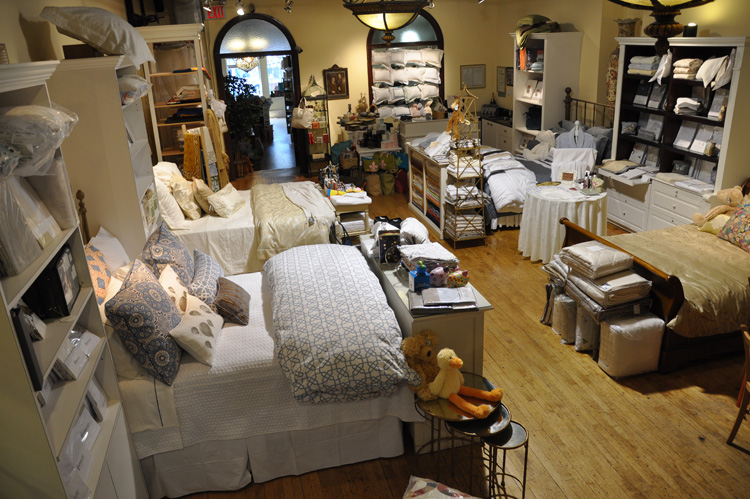 One day as I was walking through the warehouse, admiring its circa 1900 beauty, I realized that this building would make a great showcase for our unique brand of upscale merchandise. 98 Forsyth Street was built in the late 1800's as a five story catering hall. Named Pearl's Mansion, it was one of three premier catering halls in New York's Downtown. It is beautiful and very ornate! We spent more than three years researching and restoring these original amenities.
In 2005 we completed the restoration, moved into this fabulous building and made it our new home. When you're in New York you must come see it!
Our philosophy, roots and values ...
In 1923 our grandfather started taking a ship to Europe with an empty steamer trunk. He would travel all over Europe collecting the finest bed, table and bath linens and when the trunk was full he would come home. His homecoming celebration would begin with the opening of what they called his "Treasure Chest." In those days it was unheard of for a store to do its own importing. We did!
Our pricing structure is not based on "what the market will bear" or "how much we can get." Our pricing structure is based on what is an excellent value for our customer. We don't make claims of 25% or 50% off. These are meaningless claims based on artificially inflated prices. We maintain our Value Pricing 365 days a year.
What we are most proud of ...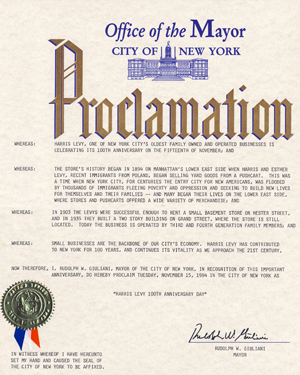 On the occasion of our 100th anniversary in 1994, a reporter asked us what we were most proud of. We answered: "The thing we are most proud of are the previous three generations of family who have taught us to appreciate hard work, loyal customers, employees with integrity, honest suppliers and our great country that makes all these possible".
We are proud of the longevity of our staff. Of our full-time staff, the person with us the shortest amount of time has been with us for 15 years. Our customers get our best prices all the time, not just on sale days. We never have and never will pay our staff commissions. That just encourages them to act for their own benefit and not for the benefit of the customers. These are a few of the reasons why we have one of the best reputations among retailers in our industry.
Click Here to visit Our Brick and Morter store in a video